Launch
For multiple basic sites or growing business sites.
Enhance
For high-traffic WordPress, Joomla and other sites
Grow
For advance eCommerce sites like Magento.
Expand
For Photography or resource-heavy
websites.
Standard SSL Certificate included

We all love our customers, so lets
stay secure and trustworthy for them.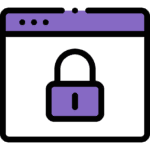 Need hosting for a basic website?
Need more technical control?
Third-party logos and marks are registered trademarks of their respective owners. All rights reserved.
Products will automatically renew until cancelled. You may turn off the auto-renewal feature by visiting your Sky Guardian account.
*The total amount of usable storage capacity for your particular Hosting Service(s) may differ from the represented capacity as there is required space for the operating system(s), system file(s) and other supporting file(s).
**SSL certificate is included for free as part of your business hosting product. If you cancel the business hosting product, you will lose the associated SSL certificate as well.